Wednesday, June 6, 2018
7AM – 9 AM 

No Cost.  Includes complimentary breakfast

Classroom & Safety Training Center
Bay Area Builders Exchange
3055 Alvarado Street
San Leandro, CA  94577
RSVP to Scott Leary spleary@bayareabx.com
We hesitate to ask questions when we don't already know the answers. But the right questions have the power to create profit growth and operational improvements for construction owners and managers. In this seminar we explore 12 questions to improve your company's financial trajectory – by teasing out insights and business intelligence that make a difference. 
Areas of improvement we'll cover include: 
Bidding and business development

Efficient operations

Maximizing profits. 
The answers to these questions are the fuel for improvement you are looking for. How will you capitalize on these new business insights? 
Bonus Questions: If you were building your company today, what is one thing you would change? And what is keeping you from changing it now?
 This fun and fast paced seminar is ideal for anyone in ownership, management, accounting, or operations.

About the presenter:
Jonathan Walters,  Crux Consulting specializes in management consulting for General Contractors & Trade Contractors. As Principal, Jonathan Walters brings broad experience working with both large & small contractors for over 18 years. He has a passion for making construction businesses excel. He is a Certified Construction Industry Financial Professional (CCIFP) and a member of the Construction Financial Management Association (CFMA).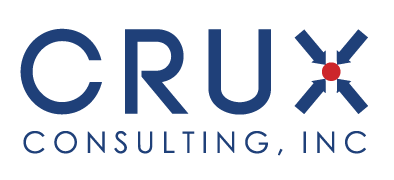 Education / Training